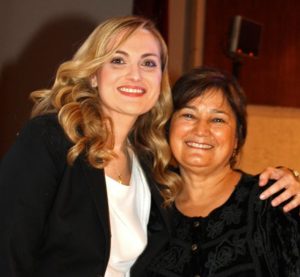 Catherine Faherty mentors professionals new to the field of autism, and those who are looking to deepen their understanding and practice at any stage in their career. Available locally, nationally and internationally through online technology.
Depending on the culture, it is customary (and often required) for teachers and therapists in their early years of practice to seek out an experienced professional as a mentor.
What should I expect in a mentoring relationship with Catherine Faherty? Read more FAQ's about her mentoring.
To inquire about Catherine Faherty's mentoring: catherine@catherinefaherty.com
An occupational therapist in Cyprus writes…

I had the fortune to be trained by Catherine in a TEACCH training program in Athens, Greece. I was amazed by her sensitivity, knowledge, and respect for people with autism. Because of me living in Cyprus and her in the States I never imagined that I would have another chance to learn from her. She eliminated the kilometers when she offered mentoring sessions online. So my dream came true; I keep learning from her, her unique way of thinking and approaching each situation. When I am in a difficult situation, or when I need confirmation that I am doing okay, we discuss it until it is clear. I think it is not easy for someone to describe Catherine but one thing I know for sure, she is always willing and enthusiastic to share her knowledge and experience, so that each session is so very valuable.

Kristia Christou, Cyprus