Catherine Faherty provides consultation locally, nationally, and internationally to: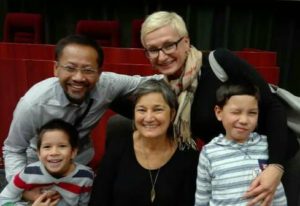 Teachers & school systems
Educational programs
Recreational programs
Families
Group homes
Summer camps
Autism service providers
Available locally, nationally and internationally. To inquire email:  catherine@catherinefaherty.com
A colleague writes…

Catherine collaborates with teachers not only from her experience as an autism specialist, but also as a veteran teacher.

A group home program director writes…

This is the first concrete information I have found for adults with autism and Aspergers. This workshop has given me so much information to bring back to my team. The practical approach to presenting the information was so beneficial.